Even in the winter season the southwest part of the United States provides a winter retreat.
The Hotel del Coronado is a regal addition to this island home surrounded with Naval activities and artifacts. Is this hotel really haunted? At night the porch lights give a subdued glow to the grounds reminiscent of being on Charles Street in New Orleans. Even if you can't stay at the hotel do not miss a meal in their restaurant facing the ocean and then check out their special gift shop.
The ocean pounds into the shore and the Naval jets scream low over the water on their approach to the Naval base.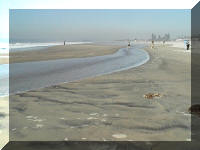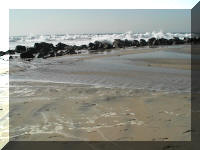 The Bird of Paradise, moss roses, and bougainvillea are everywhere.