Minnesota Zoo
Apple Valley Mn
The sea turtle will be returned to his home off Sanibel Island. He is a refugee from the Florida hurricanes of 2004. Although his space is limited he appears to be doing well.
The Meerkat is a great entertainer at the zoo. Their small village is a hit with the kids (and adults). Don't miss these playful fellows on your visit.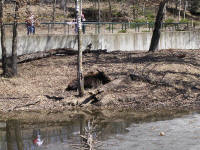 In the spring the geese are nesting everywhere. They seem to want to build their nests right along the pathways. A spring visit is fun watching them whether they are preparing their nests or resting and waiting for the brood to hatch.
Don't forget your camera to capture the blooms of flowers ...from orchids to common outdoor varieties to be found in Minnesota.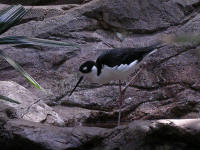 The monkeys are showmen whether they do it intentionally or not. Plan to spend and extra amount of time leaning on the railing watching them watch you.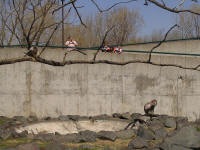 Prairie dogs have their own kingdom and are constant and ambitious builders. They dig their tunnels and appear oblivious to the ever watchful families. It is almost as much fun to watch the little kids showing their excitement as it is to watch the antics of these little clowns.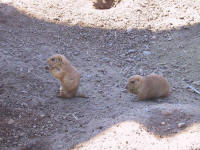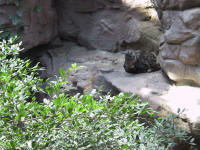 A tapir, an ardvaark, the sun bears and a few geekos adds variety. Birds fly freely over your head zooming from their feeding stations to their nesting trees.
Cows, pigs, and chickens, and a horse or two are not forgotten and the wee ones love the Family Farm.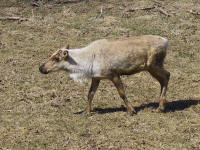 Caribou, moose, and a tiger relaxing under the oak trees.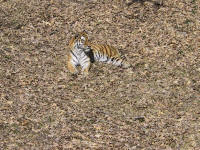 The "Lobo" roams its domain and seems to enjoy the Minnesota surroundings. The dominant male is ever vigilant.
The underwater exhibits are fairly extensive at the zoo. Since it specializes in the northern hemisphere for its collection it is to be expected when so much of the world is covered with ocean. The dolphins are always a treat but a wide variety of sharks and colorful species.
Camels from Asia were a fun surprise. They appeared very content with the spring weather and their duck and geese companions.