Playa Del Carmen Mexico - 2003

This time the group stayed at the Xaman-ha condominiums just outside Playacar. It is next to the Playacar Palace (the old Continental hotel) and the PP is next to Sr Frogs and the ferry pier to Cozumel. In the distance across the Caribe you can see the Cozumel hotels making up the skyline. The condos vary a great deal from unit to unit in their condition as each is individually owned.
We had a unit with a defunct air conditioner in the main bedroom, a electric system that was downright dangerous, but otherwise it was adequate. It was clean and the maid took a personal interest. Staying in a privately owned rental unit is an excellent way to get contacts for future trips and scout for the perfect unit.
---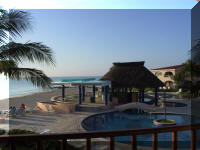 Looking to the south there are obstructions both natural and man made. So if you want clear walking on the beach start your walk to the north of the ferry pier.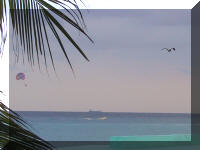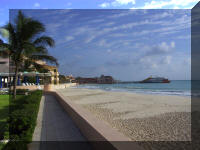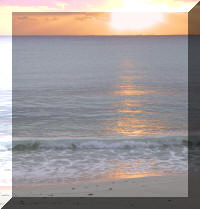 Immediately to the south of the condos is a park like setting with pathways and Mayan ruins. There is no descriptive signage nor attempts to keep up or restore the site.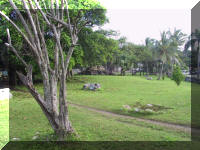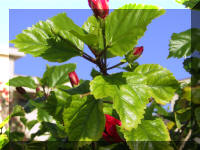 You can always find scenes of beauty. Sunrises are always a pleasure looking out of Caribe del Mar.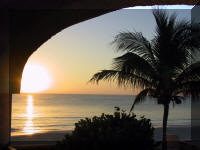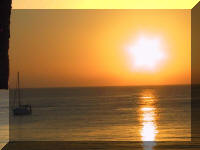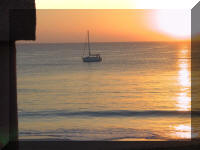 From the Xamen-Ha condos to the north you pass by the Playacar Palace (Old Continental) and then into the mini-mall area with Sr Frogs.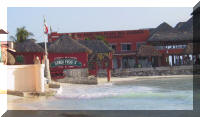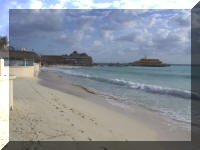 From the Xamen-Ha condos to the south you get into the Playacar zone. It is difficult to walk the beach into the area for a few homes are built on retaining walls directly on the shore and walking is impossible.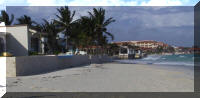 Once past the single family and condo area you enter into the wide beaches and the mega resorts of Playacar. This area is ideal for the wind surfer and parasail boats for hire. Also the drop zone for sky divers escaping from circling airplanes based at the local airport.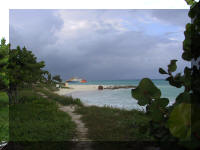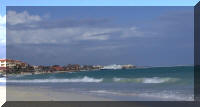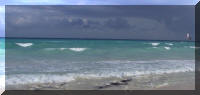 The Paseo Mall is behind Sr Frog's and has some nice upscale shopping.
Behind the Playacar Palace (Old Continental) is the airport with its single runway.
Last update was on 12/28/2009
email: message@thatec.com