Locations in
Playa Del Carmen Mexico
---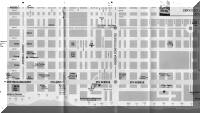 From Cozumel ferry pier on the south end to almost Coco beach on the north. Check out street sign photos for additional detail.
A. Paseo del Carmen mall
B. Las Mananitas and La Vagabunda
C. Church
D. Real Resorts
E. Internet Cafe
F. Covi Liquor
G. Big Box (Mega, etc.)
H. Babe's Noodle Bar
I. Hot Baking Company
J.
K. La Tortuga Hotel
L. Mamita's Beach Club
Last update was on 12/28/2009
email: message@thatec.com